Run hard, work hard
Track team aims to improve for 2022 season
For the 2022 season, boys track coaches Dan Krajicek and Joel Carrillo have their sights set on getting faster and improving their race times. 
"My personal goal for the distance runners is for them to see improvement in their times from last year and to believe in their own abilities to be good runners," Carillo said. "Through consistent hard work, they can get better at anything."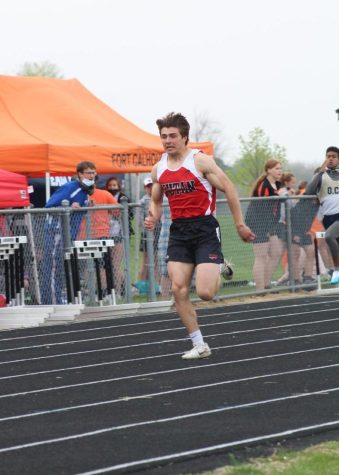 In order to improve the performance of the track team, the coaches have changed practice formats and practice objectives. 
"We're basically going and getting after it right away," Krajicek said. "The biggest goal is everybody gets faster."
Krajicek has an ideology that goes along with how to make every athlete faster, which is that the practices will have fewer reps, but these reps will be done at 100 percent. 
"I'd rather four of them (100 meters) be done at 100%," Krajicek said. "That's better than doing eight one hundreds and run them at 80%."
Carillo also has his own ideology in how his distance runners train.
"Each workout has a specific purpose in what we are trying to achieve or what I feel we are lacking as a team," Carillo said. "Examples of workouts are four to six-mile run at a pace you can talk at and have fun and then something like eight 400s at 1:15 pace per lap that is as close as possible to race pace or a pace that is faster in order to teach their legs the limits and how to go beyond them."
By training harder, the athletes and coaches have goals for reaching state.
 "The goal for the track team generally is to have a lot of fun and win meets," Krajicek said. "Eventually once we get to districts is to qualify as many people as possible to state."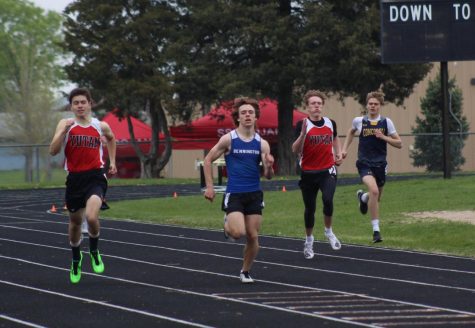 Senior Nash Braymen is also looking forward to how well the strong team will be this season.  
"I think this will probably be the best track team in a long time," Braymen said. "We have really good 4×400 and possibly a really good 4×800."
Senior Seth Janecek shares the same mindset as Krajicek and Braymen.
"I think a lot of people, a lot more people could potentially go to state this year," Janecek said.
Braymen doesn't just have confidence team-wise, he is confident records will be broken this year. 
"I think everyone on the 4×400, me, Isaac (Kult), Josh (Jessen), Derek (Wacker), we're definitely going to get the record," Braymen said. "I could beat the record in the 800; Josh could get the record in the 400, 100 and 200."
With a goal of qualifying many of the guys on the team, Krajicek is confident that some athletes will come into the spotlight.
"I think we're gonna have a bunch of guys surprise people," Krajicek said.
Leave a Comment
Donate to Chieftain Times
Your donation will support the student journalists of Yutan High School. Your contribution will help cover our annual website hosting costs, as well as allow us to purchase equipment and produce more in-print editions.
About the Contributor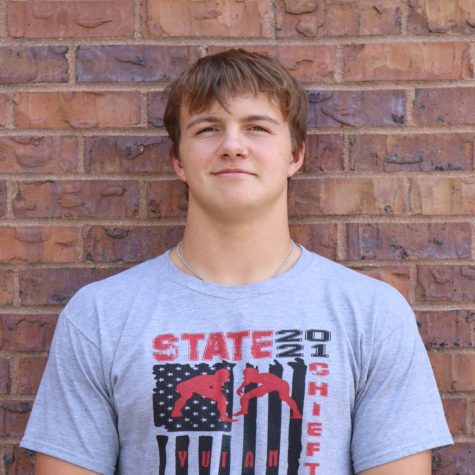 Derek Wacker, Junior writer
Derek is a junior and in his second year of journalism.  He enjoys taking photos and writing sports stories.  Outside journalism, Derek is involved in...