Yutan students spend time with nature, family through hunting
Patience while waiting for an animal. Perfection when it comes to the aim.  These are just a couple of the experiences that come with hunting, a popular fall activity for many students at Yutan.
One of these students is freshman Dryden Hobza, who has been hunting for two years. 
"I hunt mainly ducks and geese. I like hunting because I get to spend time with my family and my friends," Hobza said. "My dad taught me how to hunt so I could go with him on hunting trips, which is fun."
 Hobza developed a love for hunting, both the easy and hard aspects of the sport. 
"The easiest part about hunting is probably shooting them. You should go hunting for ducks and geese near water, so the hardest part is probably finding them after you shoot them in the water," Hobza said. 
Another student whose fall traditions include hunting is junior Emma Scheuler, who's been hunting for six years. Scheuler hunts turkeys and deer.
"I like deer hunting because it's interesting to me. I like the anticipation when I'm about to pull the trigger because when you see this huge buck, your just heart starts racing really fast," Scheuler said. 
Though there are some challenges to hunting, it doesn't stop Schueler from loving the sport.
"The hardest part about hunting is waiting. I'm really impatient. Another hard part about hunting is when you start to feel discouraged," Scheuler said. "After waiting for a while you just feel like there isn't going to be something, but I think that the easiest part is carrying all the equipment to your blind."
Hunting also gives Scheuler extra time with her family, as her dad and siblings hunt.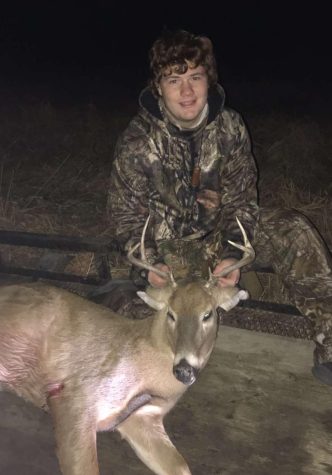 "When I was younger and my dad asked me to go hunting with him, I would always go," Scheuler said, "Now that I'm older and I don't get the opportunity as much, I'm really glad I went with him when I was younger."
McIntyre also enjoys hunting with his family, especially his grandfather, who was the one who taught him to hunt. McIntyre hunts duck, geese, turkey, squirrels and deer and enjoys the hunting experience overall. 
"My favorite thing about hunting is the feeling you get when it's just you and wildlife out there," McIntyre said. "My least favorite thing about hunting is when you get a bad shot on an animal."
Hunting is not just enjoyable for McIntyre, but it's also very beneficial to him and his family. 
"Hunting saves my family the time to go to the grocery store and the money. Hunting is a really convenient thing," McIntyre said. "Hunting is something I feel I'll never give up."
Leave a Comment
Donate to Chieftain Times
Your donation will support the student journalists of Yutan High School. Your contribution will help cover our annual website hosting costs, as well as allow us to purchase equipment and produce more in-print editions.
About the Contributor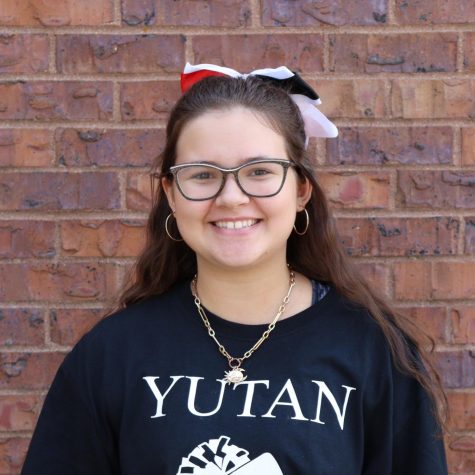 Lexi Bisaillon, Freshman writer
Lexi Bisaillon is a freshman and in her first year of journalism.  She enjoys traveling, shopping and fashion.  Outside journalism, Lexi is involved...