Blazing the trail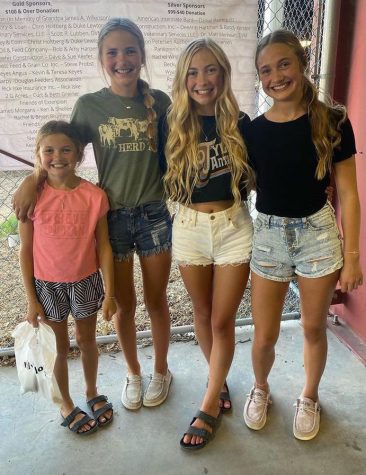 Graduation can be a bittersweet thing for families. It takes some time to adapt to the oldest sibling graduating. 
One senior who is the first child in her family to graduate is Mallory Zeleny, who has three younger sisters. 
"I'm sure my parents cannot believe that I'm graduating already. I'm nearing the end of my journey at Yutan High School. I know my family is excited for my future. I think they'll feel sad that I am going off to college already," said Mallory. 
She and her family have been planning her graduation party, and they are ahead of the rest.
"We have most aspects figured out like dinner, seating, and I have my graduation invites," said Mallory. 
After graduation, Mallory plans to attend the University of Nebraska at Omaha. While attending her classes, she's going to live at home instead of staying in a dorm, which will be easier on the whole family. 
"I've always wanted to live at home through college so I feel relieved knowing I can come home every night to home cooked meals and my own bed," said Mallory. 
Living at home while attending classes is a perk for Mallory that will also affect the responsibilities of the second oldest child, sophomore Britney Zeleny. 
"I will be the oldest in the house when Mallory is gone at classes, so I will be in charge until she comes home again and then it will be the same," said Britney. 
Aside from inheriting Mallory's responsibilities, Britney is still going to be learning from Mallory. 
"I enjoy being a middle child because I like having an older sister who does things first so I can learn from what she does, and I like being an older sister so my younger siblings have me to learn from," said Britney.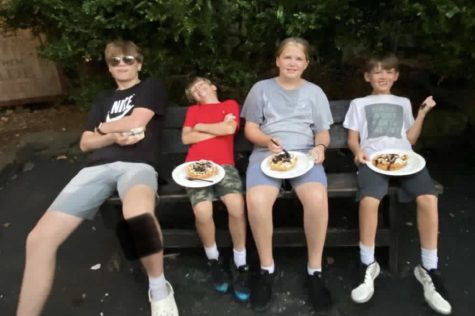 Senior Kaeden Anderson is also the first child in his family to graduate. Kaeden has one younger sister and two younger brothers. 
"I feel proud that I am able to be the first one to graduate. I feel like I did pretty well through my education, and I set a path for my siblings to follow," said Kaeden. 
Being a role model and setting a path for younger siblings is one of the many expectations of being an older sibling. 
"I am expected to do more in school considering what grade I'm in. I'm expected to have all A's, and my sister may not be held to that as strictly as I am," said Kaeden. 
His younger sister, seventh grader Ashtyn Anderson, is unsure about how to feel about Kaeden's upcoming graduation.
"I don't know how to feel. A little sad I guess. Maybe a little happy," said Ashtyn. 
Kaeden plans to attend the University of Omaha and live in a dorm while attending his classes. Many changes will come from this adjustment. 
"Things will be different because there will be more space, it'll be quieter, and there will be more food," said Ashtyn.
Leave a Comment
Donate to Chieftain Times
Your donation will support the student journalists of Yutan High School. Your contribution will help cover our annual website hosting costs, as well as allow us to purchase equipment and produce more in-print editions.
About the Contributor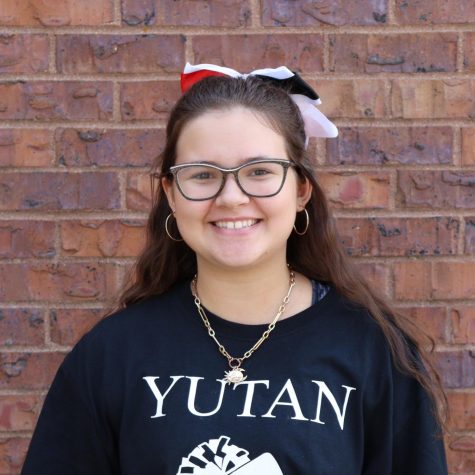 Lexi Bisaillon, Freshman writer
Lexi Bisaillon is a freshman and in her first year of journalism.  She enjoys traveling, shopping and fashion.  Outside journalism, Lexi is involved...