Gamer bro gone pro
Senior Brett Martin earns esports scholarship to Midland University
A big factor for students in deciding which college to attend is scholarships. While most know about scholarships for sports or academics, there is a new type that is available for students, and that is for electronic sports, or Esports for short. At the beginning of April, senior Brett Martin learned he would be receiving one of these Esports scholarships to Midland University.
"I was very excited to see that I could have a future in what I love and get it at a cheap price," Martin said.
Esports is exactly what it sounds like. It works like a regular sport but it's with video games. The participants are on a team of 1-6 people depending on the game they are playing, and like a regular sport, they play against different teams across the area as well as the country in some cases.
"Esports in college is basically just competitive gaming on teams going against other colleges teams around the country," said Martin. "Different states host different tournaments, but I will still be playing against schools like St. Mary and Concordia."
Martin has always loved playing video games, and when he found out that there was an opportunity for him to play competitively at a university, he didn't hesitate to apply.
"Me and my mom were going through my account trying to get my FAFSA and stuff set up," Martin said. "Then we logged onto my Midland account, and the scholarship was there and I got excited for it and they gave it to me."
Martin had already planned to attend Midland for a degree in communications and broadcasting, but with his scholarship, he is now able to do what he loves while going to school at the same time.
"What excites me most is that I get to play games and spend most of my day gaming while also continuing my career in broadcasting and learn[ing] to do other things," said Martin.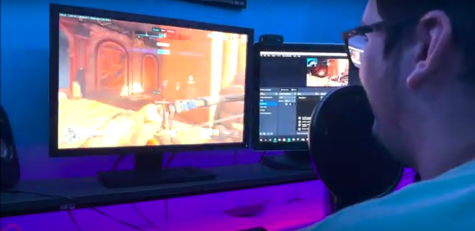 There are a variety of video games the students can choose to play and compete in, and because of Martin's extensive experience in video games, he already has a good idea of what he wants to do, which is play "Overwatch." "Overwatch" is a game where players are on a team of up to six players completing objectives like capturing a control point or moving a payload through multiple checkpoints while also fighting the other team.
"I think I'm going to play 'Overwatch' because that's what I'm good at," said Martin. "I might try out 'Valorant,' and if they have other games then I might try those. I will be more than happy to try."
While Martin isn't completely sure what his Esports career is going to look like, he is grateful for this opportunity and can't wait to see what happens.
"Thank you to all the people for helping me along this and wish me luck," said Martin.
Leave a Comment
Donate to Chieftain Times
Your donation will support the student journalists of Yutan High School. Your contribution will help cover our annual website hosting costs, as well as allow us to purchase equipment and produce more in-print editions.
About the Contributor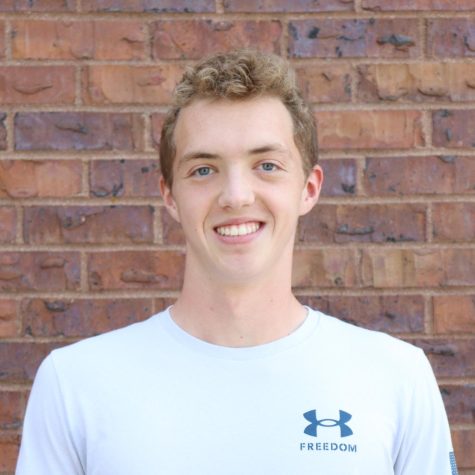 Grayson Cogdill
Grayson is a senior and in his first year of journalism. He enjoys taking pictures. Outside journalism, Grayson is involved in cross country, track, NHS...