Oh, the places you'll go!
Seniors excited for journey outside of small town
As each student gets older, the question of where to attend college seems to pop up more and more often. For many seniors from the class of 2023, the answer is nearby. However, for some, the answer to this question lies far outside of the small town of Yutan. 
Alexa Schneider is one of these seniors. Schneider plans to attend the University of Wyoming in Laramie, Wyo., which is about seven and a half hours away from her home in Gretna.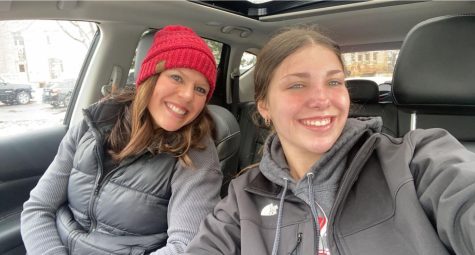 "Wyoming was one of the first colleges I looked at. I looked at it a year or two ago," Schneider said. "It was definitely the college I've always kind of had my eyes on."
Although being away from home may seem scary to some, Schneider is looking forward to the experience at the University of Wyoming. 
"I love Nebraska, and it's gonna be hard leaving my friends," Schneider said. "But I kind of like the distance, being away from home. And I think it has everything that I want."
Schneider, who plans to pursue a career in elementary education, looked for a college that had her program as well as some other features, which she found in the University of Wyoming.
"When I was searching for colleges, it was one of the ones that came up because it has a really good elementary program for kids. It also has a really good study abroad program," Schneider said.  "When I toured it, it was just a really pretty campus and had an older feel to it."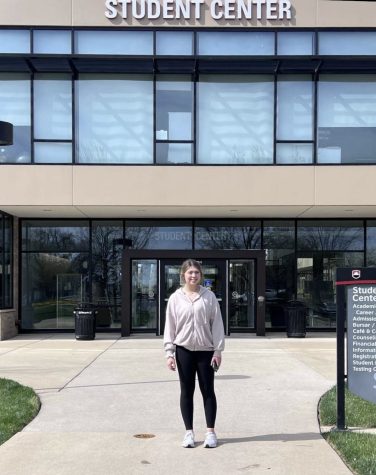 While Schneider sought out the opportunity to move away, for senior Taylor Novak, leaving Nebraska for college is more of a decision of convenience. Novak plans to pursue nursing at Waubonsee Community College (WCC) just outside of Chicago, Ill., which is about seven hours away from Yutan, but she made the decision with family in mind.
"My dad got a promotion for his job, and so we're in the process of moving up there and building a house right now," Novak said. "I just want to be by my family."
Although far from where she currently calls home, Novak feels a sense of familiarity in what will soon be her new home. 
"It actually kind of reminds me of here, where we're living at," Novak said. "There's still cornfields and it's not really city-like." 
Even though this decision was more recent, made around early winter, Novak is excited about the new opportunities that WCC will bring. 
"I'm just excited because I visited it not that long ago, and I actually really liked it," Novak said.
Abby Keiser, unlike Schneider and Novak, is not going out of state but will still be over 200 miles from home. Keiser plans to attend Nebraska College of Technical Agriculture (NCTA)  in Curtis, Neb.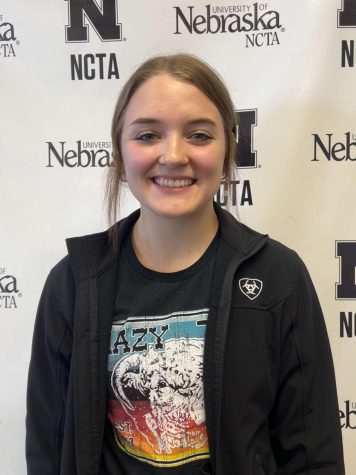 "Over the summer, I originally wanted to go to either Montana or Wyoming," Keiser said. "But then I don't know, senior year happened. And then I didn't really want to go out of state, so I chose to just go to Curtis."
Although Keiser did not want to stay in Omaha to attend college, she will still miss her family back home. However, she feels she is close enough to get the college experience she wants and still see her family.
"I think I'm definitely going to stay [in Curtis], however long it takes me. It should only take me two years," Keiser said. "But yeah, I'm very excited, and I don't foresee myself going anywhere else."
When choosing her college, Keiser's focus was on a small school with an agriculture program, and NCTA fit what she was looking for. However, she is also looking forward to the other aspects of college.
"I'm excited about the new opportunities. The kind of people there are big into rodeo, and I'm excited to just kind of learn more about that life and that culture," Keiser said. "And I'm honestly just really excited to start my future."
Leave a Comment
Donate to Chieftain Times
Your donation will support the student journalists of Yutan High School. Your contribution will help cover our annual website hosting costs, as well as allow us to purchase equipment and produce more in-print editions.
About the Contributor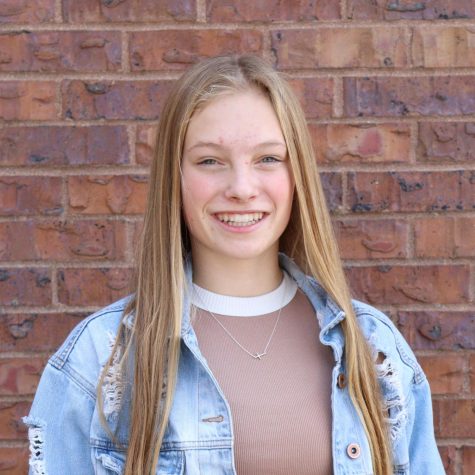 Bella Tederman, Junior writer
Bella Tederman is a junior and in her third year of journalism.  She enjoys writing stories and taking pictures. Outside journalism, Bella is involved...