Review – Outer Banks Season Two
Binge-worthy second season has viewers glued to their screens
After the long wait, Netflix finally released the second season of the most binge-worthy teen drama series of 2020: "Outer Banks."
The ten episodes were released on July 30, 2021, and continue to follow the adventures of five teenagers nicknamed "the Pogues": JJ, Pope, Sarah, Kiara, and the protagonist, John B, played by actor Chase Stokes. 
Season two of "Outer Banks" is filled with teen drama, adventure and mystery that begins right where season one left off, with John B and Sarah lost at sea. The rest of the Pogues are determined to find out what happened to them while also on the run from Sarah's father, Ward Cameron, played by Charles Esten, and along the way, they encounter a piece of treasure that could tie to Pope's family secret. The Pogues go on explorations throughout the Bahamas and North Carolina that lead John B and Sarah to meet a group of newcomers that take part in helping the Pogues with their mission. 
With Sara and John B being fugitives on the run, JJ's and Kiara's family problems, and Pope's family secret, the Pogues have to stick together in order to find the rest of the treasure that Pope's family left behind. All of this made for an exciting plot, and the director ended each episode with a cliffhanger, which kept the audience glued to their screens. 
 The plot of season two went off course from season one, which didn't give the viewer a complete story. Instead, the plot of season two, by itself, was put together and made sense, and if somebody wanted to watch more of an FBI-type show, they would definitely enjoy this season. 
Season two also had more action than season one did, like when Sarah's brother, Rafe, was added as one of the antagonists of the story and began acting like his father or when Sarah and John B were on the run from Ward in the Bahamas. 
However, season one had more realistic events, while season two had more of a fictional look to it, like how there was much more death in season two compared to season one or how we rarely see the teens at school or with their parents.
Despite the season being a little less realistic, it was, by far, the best season of "Outer Banks" yet. Every episode felt like the viewers at home were a part of the adventure from the first episode to the last. 
Overall, if anybody is looking to binge a mystery, action-adventure series, I highly recommend adding "Outer Banks" to your Netflix list.
Leave a Comment
Donate to Chieftain Times
Your donation will support the student journalists of Yutan High School. Your contribution will help cover our annual website hosting costs, as well as allow us to purchase equipment and produce more in-print editions.
About the Writer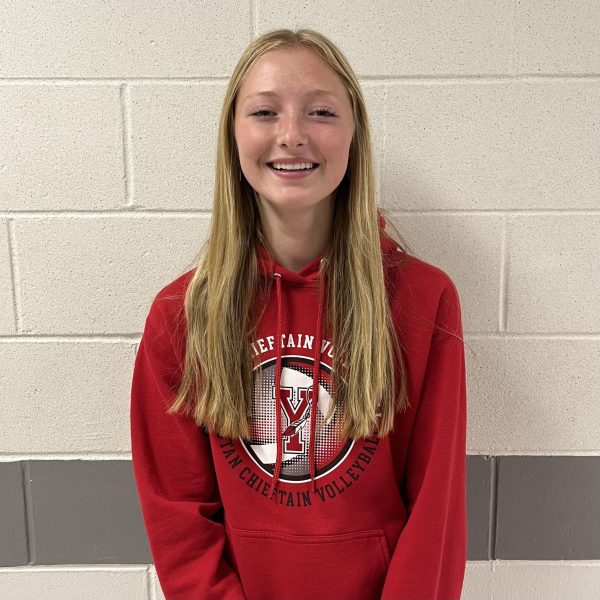 Mckenna Jones, Junior writer
Mckenna Jones is a junior and in her third year of journalism. She enjoys writing entertainment reviews, sports stories and taking photos. Outside journalism,...