Review – Dear Evan Hansen
Viewers will love this heartfelt musical drama
"Dear Evan Hansen," the nine-time Tony Award-winning musical, has recently been adapted from the Broadway stage to the big screen. Although it isn't the same experience as watching the acting live on the stage, it still sends the same heartfelt message you can watch from the comfort of your home. 
The movie was released on September 24, 2021, and stars Ben Platt as Evan Hansen, Kaitlyn Dever as Zoe Murphy and Colton Ryan as Connor Murphy with director Stephen Chbosky. This musical teen drama focuses on topics such as suicide and mental health. 
Evan Hansen, the main character in the movie, struggles with anxiety and other mental health issues. Because of this, his therapist has him write daily letters to himself addressing the letter "Dear Evan Hansen" and signing it with "Sincerely, your best and most dearest friend: me." After one particularly hard day, Evan's note ends up in the wrong hands of fellow student Connor Murphy, who we find out later commits suicide. Connor's parents find his "suicide note" in his pocket, and because of the way the note was addressed and signed, Connor's parents believe that Evan was Connor's "most dearest friend" even though they didn't really know each other. After seeing the effect of the loss on Connor's grieving parents, Evan decides to go along with the lie, leading him down a path that's hard to get out of. 
Although there are some changes as far as the storyline in the movie compared to the musical, Ben Platt still does a great job of portraying the journey of Evan Hansen's growth as a person in the movie. Platt would often show his character's emotion through the same songs in the musical that can also be heard in the movie. Some of these songs include favorites such as "Sincerely, Me," "Waving Through a Window" and "For Forever." 
Although many people liked the perspective of telling a story through the lyrics of a song, many did not. One example is Richard Roeper from the Chicago Sun-Times. 
"The truth is, this musical is manipulative, and strange…Upbeat tunes and a heavy storyline about teen suicide make a cringey combo," Roeper wrote.
Another critic, Adam Feldman from Time Out, disagreed with this saying, "There's a lot to like about Dear Evan Hansen, which raises timely questions and features tuneful, smartly crafted songs."
And although many critics also remarked that Platt was too old to act as a high schooler, a lot thought his singing performance was good and his acting was on point. 
Compared to the critics' reviews, the audience members, including myself, really enjoyed this film. This especially showed in the ratings on the Rotten Tomatoes Tomatometer. While the movie was rated a shocking 29 percent by critics, it was rated 88 percent by the audience. 
Most of the audience had positive things to say such as "I watched it 4 times at the theater and cried every time. Ben Platt's performance was astounding. All of the cast's singing and acting was phenomenal."
Another audience member said, "A show every high schooler, teacher, and parent should see." 
I agree with these audience members and their statements and would recommend this film to anyone. It teaches many valuable lessons that can help you really reflect on yourself as a person and inspire you to help others who might be struggling in similar situations. Whether you have seen the musical or not, "Dear Evan Hansen" is a fantastic movie to watch, so you should check it out in theaters or stream it online today.
Leave a Comment
Donate to Chieftain Times
Your donation will support the student journalists of Yutan High School. Your contribution will help cover our annual website hosting costs, as well as allow us to purchase equipment and produce more in-print editions.
About the Contributor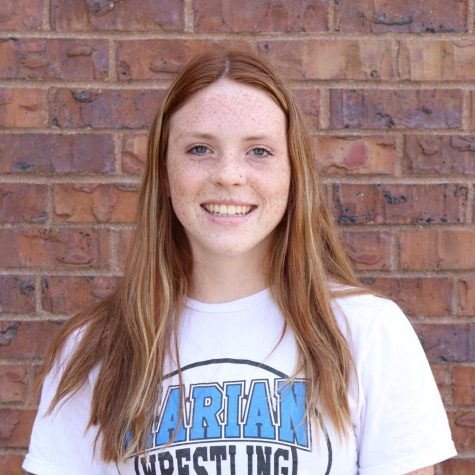 Alexis Pehrson, Sophomore writer
Alexis Pehrson is a sophomore in her second year of journalism.  She enjoys writing stories.  Outside journalism, Alexis is involved in wrestling.