Student Opinion: Bring back seniority at lunch
Jones argues freshmen should eat first again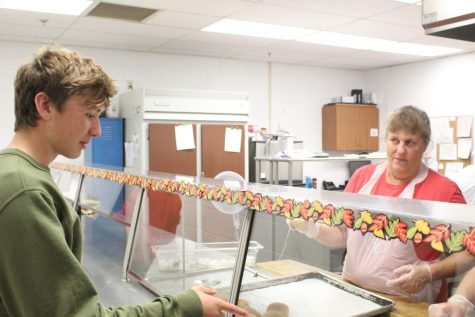 Once you reach a high school level, there is always seniority. That is not the case for this year's freshman class at lunch. 
In the past years, the freshmen, who eat with the seventh and eighth graders, usually ate first because they had seniority, but this year that is not the case.  With the teachers dismissing the lunch tables, the freshmen have not been able to eat first like in past years. 
This change has brought much anger to the class within their lunch period. 
"Some of the people start acting up more than they would if they had gone first because they're just sitting there waiting," said one freshman. 
The students feel this is unfair. When the freshmen were in seventh grade, they had to wait for the freshmen and then the eighth graders. Once they reached eighth grade, COVID had changed the lunch set up, and they ate lunch with only the seventh graders. With COVID, they weren't able to eat lunch first, so again they ate last, like this year. 
With last year's lunch change due to COVID and this year's change within the lunchroom, the freshmen haven't had a chance at seniority during their lunch period. 
"It's unfair when the freshmen don't go first because we had to wait in junior high," a freshman said.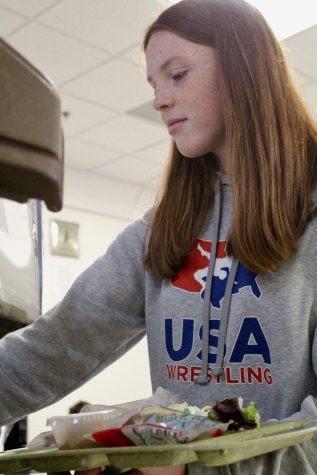 This often causes there to be fewer food choices and less time for eating.
"We get no time to eat, and we end up going to our next class not finishing our food," said another freshman.  
The freshmen tend to have a smaller class than the junior high students. This means when the seventh and eighth graders eat first, there's often not enough food for the freshman class. Freshmen in high school also have longer after-school activities and overall harder classes than the junior high students. When the freshmen don't have time to eat, they have a much more difficult time paying attention during classes and even at practices. With the students not being able to pay attention in class and at practices, it can often lead to failing and having less confidence in games. 
With the freshmen not being able to eat lunch before the seventh and eighth graders, it shows how one small thing can lead to something much bigger. However, there's an easy solution: let the freshman eat first.
Leave a Comment
Donate to Chieftain Times
Your donation will support the student journalists of Yutan High School. Your contribution will help cover our annual website hosting costs, as well as allow us to purchase equipment and produce more in-print editions.
About the Contributors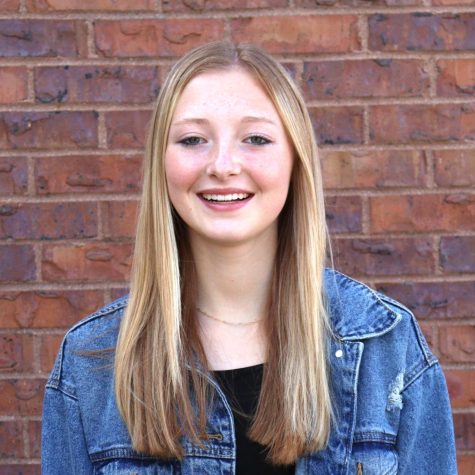 Mckenna Jones, Sophomore writer
Mckenna Jones is a sophomore and in her second year of journalism. She enjoys writing editorials and sports stories and taking photos. Outside journalism,...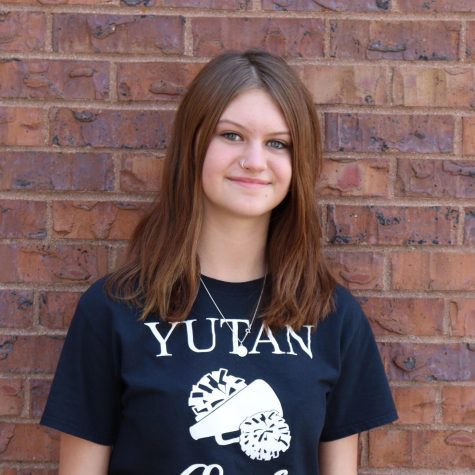 Libby Winn, Sophomore writer
Libby is a sophomore and in her second year of journalism. She enjoys writing and editing. Outside journalism, Libby is involved in cheerleading.