Coming a long way
Girls basketball team wins conference after nine years
After ending the previous season with a record of 8-11, the Lady Chieftains basketball team punched their ticket to a conference championship. The team hadn't been in the championship game since 2015 when they placed runner-up.
After getting a first-round bye in the tournament, the girls had a long week ahead of them. The team first played Logan View at home on Tuesday, Jan. 25 and felt very confident going into the game. 
"We already played them this season," sophomore Maura Tichota said. "We beat them the first time by ten; we just needed to come out and play hard."
The game was closer than they expected, but they stopped Johnson, their main scorer, from scoring and ended the game 38-28, Chieftains. This set up the next game against Louisville on Thursday, but this was a big game for a lot of the players. 
"We have a rivalry against Louisville," Tichota said. "They beat us twice last year, and we wanted that win so badly."
Although Tichota said it was a physical game, the Chieftains ended up winning 36-26. After this game, the girls knew they were headed for the conference championship game against the Syracuse Rockets. 
"It felt really good because we haven't been there in a long time," junior Laycee Josoff said. "I think it just felt good to show Yutan that girls basketball has come a long way since last season."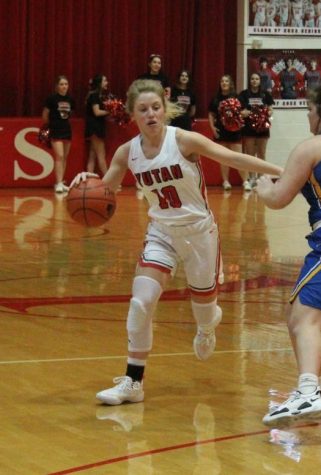 All of the players prepared for the game differently. Some were full of nerves while others knew they were ready to go. 
"I didn't know what to expect," sophomore Haley Kube said, "but I knew we had a great chance of winning."
The Lady Chieftains fought through the whole game, scoring 13 points in the first quarter, 14 in the second and 12 in the fourth. Although they only scored three points in the third quarter, they ended up beating the Rockets 42-22.
"We shut down their tall girl (Vollertzen), not letting her score very many points," Tichota said. "We also had really good help [defense]."
The team was very excited for the Capitol Conference title, especially because the last time they won a conference title was in 2013.
"You just feel like all the hard work that you did when you were younger, all those hours in the gym, all the games you play, just led up to this moment, and with that win, it just put the cherry on top with everything," Tichota said.
Tichota played an important role in the championship game with 16 of the team's 42 points. Helping her was point guard Haley Kube with 10 points. 
As the players received their championship plaque and medals, the crowd was full of emotion. 
"I think the best moment after the game was when we had our starting five all take a picture with our old coach Miss Amy. We saw her burst into tears. I think that was probably my favorite part about celebrating afterward," Kube said. 
The five starters-Haley Kube, Maura Tichota, Laycee Josoff, Ellie Lloyd and Maycee Hays-have played together since the fourth grade and have continued to win games together.
It's not just the starting five that work together, but the coach sees a lot of potential in the team as a whole. 
"They have put in so much time in the offseason (weight room, open gyms, leagues) to get where they are," head coach Clay Carlton said. "It's great to see their hard work and dedication paying off as they continue to find success in all that they do!"
Leave a Comment
Donate to Chieftain Times
Your donation will support the student journalists of Yutan High School. Your contribution will help cover our annual website hosting costs, as well as allow us to purchase equipment and produce more in-print editions.
About the Contributor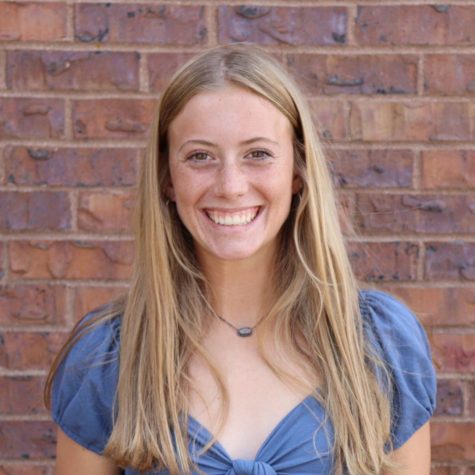 Shaylynn Campbell, Senior writer
Shaylynn is a senior and in her third year of journalism.  She enjoys taking pictures and working on the yearbook.  Outside journalism, Shaylynn is involved...