Powerlifters compete, make mark at state meet
Most students think of lifting weights as something that's done to support another sport, but it's actually a competition all by itself: powerlifting.
Powerlifting is a sport where the athlete competes in lifting. The specific lifts tested are squat, bench and deadlift. The goal of the competition is to have the highest combined total max. 
At meets, athletes are divided into weight classes ranging from the 47 kilogram weight class to the 84+ kilogram weight class for girls and the 59 kilogram weight class to the 120+ kilogram weight class for boys. The meet is run in flights of usually about 10 to 12 people, which allows the athletes to incorporate their own strategies. 
"You can see the guy in front of you lifted five more pounds, and you might try to go up 10 pounds to try to beat them," coach Dan Krajicek said. "And it's just kind of a little bit of gamesmanship to try to get the highest place by lifting the most weight."
Within each of these classes, there are two categories at the meets, which are assisted and raw. 
"Assisted is where you're allowed to have knee wraps and a bench shirt, which kind of help keep your form better. And then in raw, you're not allowed to have any braces or straps… or shirts, and it's just completely you," Coach Krajicek said.
Two students who competed at a powerlifting meet recently were juniors Will Peterson and Zach Krajicek, who competed at the state meet at Midland University and placed first and seventh respectively. Both athletes enjoyed the meet this year and feel the sport has benefited them.
"[Powerlifting has helped me] a lot, not only just in terms of strength and meeting a lot of people," Peterson said, "but also just through increasing my general athleticism."
The state meet is not divided by class, so as a small school that competes there, Yutan's athletes are often competing against only Class A students. 
"We're competing against Class A schools most of the time because [with] Class C schools everybody's doing a winter sport, so it just makes it more difficult," Coach Krajicek said.
Even with only two athletes in attendance, Yutan made a mark at the 2022 state meet.
"It's honestly encouraging, showing that we can compete with those guys and that Class C schools even like Yutan are just up there in terms of lifting," Zach Krajicek said.
The sport is very competitive and can come down to just one lift, which was the case for Peterson this year. Since the athletes are going for the highest total, one lift can make all the difference.
"It was really fun and very competitive. I won by a lot, but it went down to the last deadlift where a guy intended to tie me," Peterson said. "He would have won if he would have got it because he weighed in lighter than me."
Even though the athletes enjoyed the meet and the sport, Yutan's number of powerlifters changes each year. The fluctuating numbers can by explained by the fact that powerlifting is not currently an NSAA sport. This makes it more difficult to have an actual team. 
"Last year that we did it, we had two girls and we had seven guys do it down at Peru. This year at Midland they moved it up a week, so guys had less time to train," Coach Krajicek said. "Midland is very competitive with powerlifting. And so they run their meet very structured and fast. So it wouldn't have been a good starter meet for a lot of people because of how intense it is."
Another reason it isn't a well-known sport at Yutan is because of where its season falls, which is right at the end of winter. With many athletes competing in winter sports, very few have the time or energy to train for powerlifting.
"It's tough doing it right after wrestling because I'm cutting (weight) and not really lifting that much," Zach Krajicek said. "With only two weeks, I performed how I thought I would, and then I bet if I would've had more [time to train] I probably could have placed higher."
So while it could become a more serious sport at Yutan, it is unlikely at the moment.
"It's rough because it's the same time as winter sports. I wish they'd push the season back because I think we'd have a lot more guys and girls do it," Coach Krajicek said. "It does require quite a bit of time and commitment to… perform really high and then at a small school it makes it even more difficult."
Leave a Comment
Donate to Chieftain Times
Your donation will support the student journalists of Yutan High School. Your contribution will help cover our annual website hosting costs, as well as allow us to purchase equipment and produce more in-print editions.
About the Writer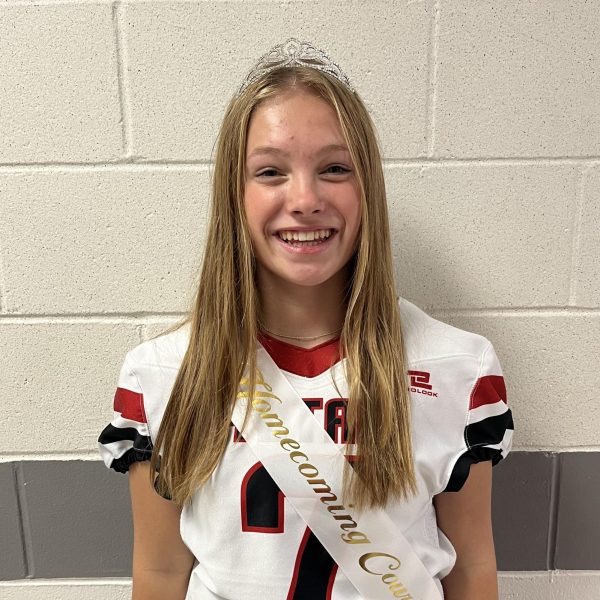 Bella Tederman, Senior writer
Bella Tederman is a senior in her fourth year of journalism.  She enjoys writing stories and taking pictures. Outside journalism, Bella is involved in...