Leading with confidence
Wingender, Dyer use leadership to guide young cast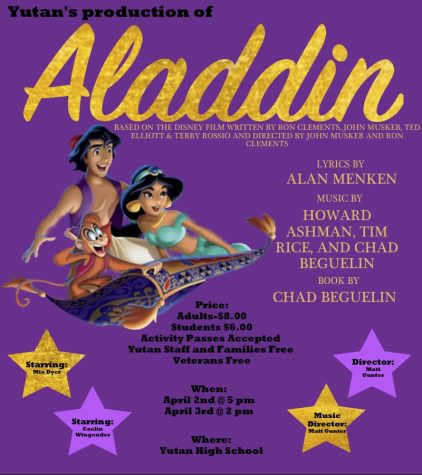 This year's school musical is based on Disney Junior Aladdin, and two seniors, Mia Dyer and Caelin Wingender are starring in the lead roles.
"After years of not getting bigger roles, I feel like I'm doing a really good job with being in this position," said Wingender, who plays Aladdin. "I feel like it's helped me improve as an actor and as a person." 
With the loss of many previous cast members, Dyer was worried about how the musical would go, but says it is going smoothly for the large change.
"It's going great for the number of new students that we have considering Caelin and I are the only seniors," said Dyer, who stars as Jasmine.
Because both seniors have been acting since seventh grade, musical director Matthew Gunter believes it will be a huge loss without them in the future years to come.
"Any time seniors leave, it's always a loss," said Gunter. "Mia and Caelin have put so much time and energy into the all-school plays and musicals in the past years they will be missed dearly, and we will never forget the moments they shared with us."
To prepare them for the future years, Wingender has taken charge of showing the younger members how the musical works and how to efficiently get things done.
"Besides us, basically, almost everyone else in the program is new to it, so when Gunter was talking about how challenging it's going to be, none of them were really prepared, but we helped them to be ready," Wingender said.
Both seniors believe that television shows and movies were the reason they got involved in acting.
"I loved movies growing up as a kid, so I just always wanted to be in one," Dyer said.
Wingender believes acting has helped him get out of his comfort zone.
"I think it's made me more confident as a person," Wingender said, "and that could just be because I'm getting older, but compared to how I was as a seventh grader to now I have improved a lot."
All in all, both seniors have gained friendships and become better people because of participating in the musicals over the years.
"I think if I hadn't gotten to the musical and started acting and making friends through that stuff, and of course, just acting and speaking in front of people, just being on stage on stuff," Wingender said, "I would not be where I am right now."
Leave a Comment
Donate to Chieftain Times
Your donation will support the student journalists of Yutan High School. Your contribution will help cover our annual website hosting costs, as well as allow us to purchase equipment and produce more in-print editions.
About the Contributor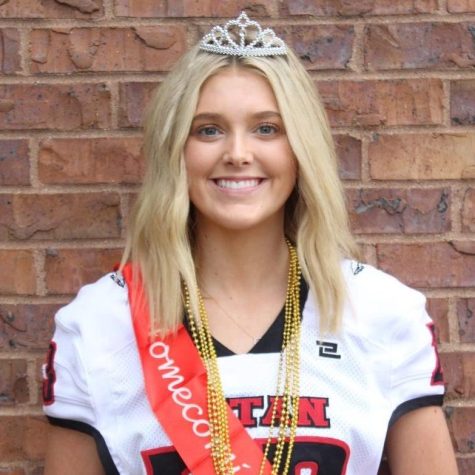 Brennan Jacobs
Brennan is a senior and in her third year of journalism.  She enjoys writing stories.  Outside journalism, Brennan is involved in volleyball, NHS and...