Out on the Water
Yutan students enjoy days at the lake
Lake days: a day to be with friends, family or both. You could get a tan while relaxing on the boat or the beach, or you could dive into water activities like tubing or sports such as water skiing, wakeboarding and surfing. 
These lake day activities were a common occurrence for many Yutan students.
"The main three things I do on the lake are fishing, swimming and tubing. They're fun because of the people I do them with," junior Ellie Lloyd said. "It's a good way to spend time with your family while still doing things that you all enjoy."
While Lloyd usually has to drive to Louisville to get to the lake, junior Zach Kennedy can just walk to the lake that he lives on, which is Big Sandy near Ashland. 
"I usually go probably three to four days a week," Kennedy said. "We have jet skis, so all the time I'm usually by myself and listen to music and have a blast. I also wake surf and wakeboard. Wake surfing is cool because not everyone does it and you can do pretty cool tricks."
Kennedy is not always alone, however, he is with his friends often. 
"I tend to hang out with friends as much as possible," Kennedy said. "Everybody loves to hang out and get super competitive while tubing."
Similar to Kennedy's enjoyment of tubing, wakeboarding and surfing, junior Bella Tederman revels in slalom skiing, which she describes as "not really comparable to anything else you do in everyday life."
"I really enjoy slalom skiing," Tederman said. "It's a fun experience that not a lot of people get to have. It's basically the same as regular skiing but you only have one ski."
While Lloyd, Tederman and Kennedy do recreational activities, some Yutan students take these water sports to the next level. 
 Sophomore Tannen Honke is one of these students as he has been participating in competitive water sports since he was at a young age.
"I started skiing on training skis when I was two years old," Honke said. 
Since Honke has been skiing since a young age, he has spent a lot of time out on the water.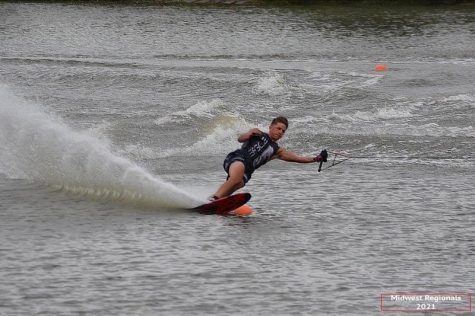 "I usually ski almost every day during the summer," Honke said. "Now that the school year started, I've hardly been skiing at all."Even though summer is over, Honke remembers the fun times he had on the lake.
"Although I don't get as much time on the water as I used to, I make the most of it whenever I can," Honke said.
Leave a Comment
Donate to Chieftain Times
Your donation will support the student journalists of Yutan High School. Your contribution will help cover our annual website hosting costs, as well as allow us to purchase equipment and produce more in-print editions.
About the Contributor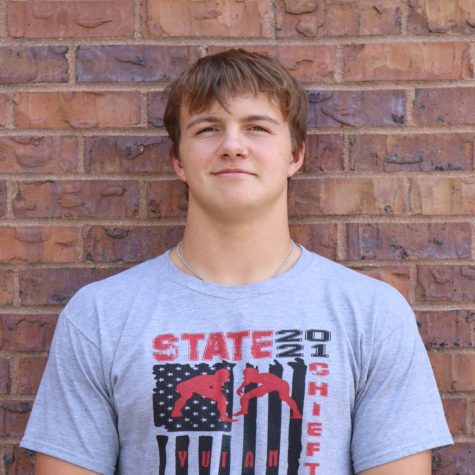 Derek Wacker, Junior writer
Derek is a junior and in his second year of journalism.  He enjoys taking photos and writing sports stories.  Outside journalism, Derek is involved in...