4-H is for everyone
Students, teacher share summer experiences in 4-H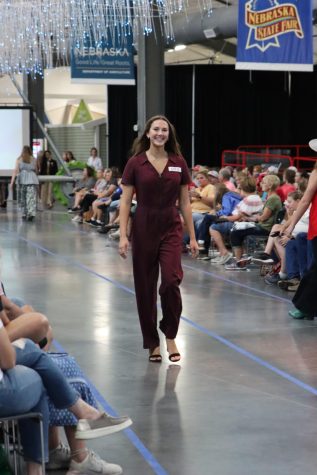 One out of three young people in Nebraska are involved in 4-H, according to the Nebraska 4-H Foundation. This number includes Yutan students who took part in 4-H over the summer.
One of these 4-H'ers is junior Maura Tichota, who became interested in sewing after watching her mom from a young age. 
"When I was younger, my mom sewed a lot," Tichota said. "So she taught me and as I got older I've enjoyed it more, so I've kept sewing and it's kinda been a thing I've been doing." 
With a new passion for sewing, Tichota loved to "show off" her creations, which got her into modeling. 
"I've always loved to show it off. I started when I was eight and modeled for 4-H in my own garments that I sewed by myself," Tichota said. 
With her combined talents of sewing and modeling, Tichota has achieved many awards through 4-H.
"I've been to state since I was eleven, so the last six years for sewing. For 4-H I've been to state for modeling and seam construction," Tichota said. "In 2020 I got…a special recognition, so that was kinda cool."
While winning awards is what many competitors look forward to, Tichota's favorite part is meeting new people and constantly learning from them. 
"Modeling is always fun. Like meeting new girls and seeing their perspective," Tichota said. "Seeing their style and what they do and the tips you can get from them."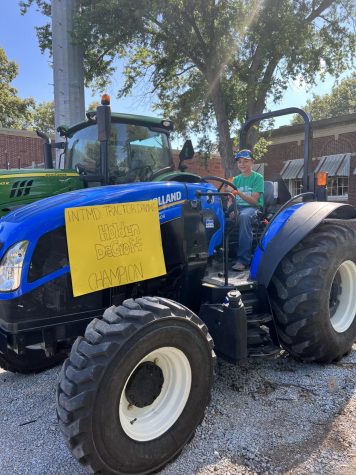 Not only does 4-H have events like sewing and modeling but also a variety of others like robotics, livestock and BB gun shooting. Eighth-grader Holden DeGroff also participates in some of these other competitions that 4-H has to offer. 
"I did BB gun shooting, which is targets in different positions you try to shoot," DeGroff said. "Then I showed cattle, where you're judged on your animal or yourself if you are doing showmanship."
Along with those events, DeGroff also competes in ATV and tractor driving, where the 4-H'ers are judged on how well they can maneuver through an obstacle course without running parts of it over. 
Like Tichota, DeGroff has also had a successful experience with 4-H. 
"Five years ago I won…breeding heifer, two years ago I won champion tractor driving, last year I won ATV champion and ATV driving and then this year I won tractor driving again," DeGroff said.
His favorite part isn't the awards but instead the people.
"My favorite part is probably the people you meet and the friends that you make that you don't really see very often," DeGroff said.
It's not just students who are around 4-H, however. English teacher Ginger Eikmeier also grew up being in 4-H and still is involved in it today with her kids, Ella and Harper. Both girls did many 4-H projects like painting, baking and tie-dye over the summer and brought them to the fair, where some had an option for interview judging.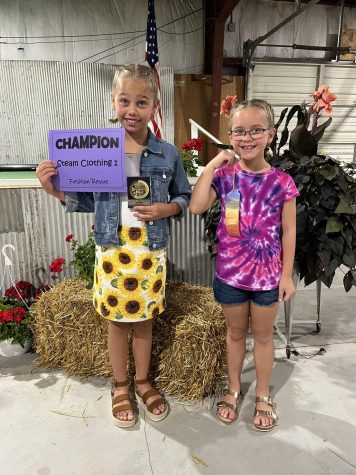 "I also made Ella interview judge…meaning they sit with their project in front of the judge and that person will personally ask them questions," Eikmeier said. "I think it's a good development of social skills to be able to answer questions about what you did."
It's skills like these that Eikmeier learned through 4-H that she now hopes to give her kids the opportunity to experience as well. 
"I learned so many good skills in 4-H…and I know that I learned them in a way that was fun," Eikmeier said. "I just had such a positive experience, and I know how so many of my skills today root back to things I did in 4-H that I wanted my kids to have that same opportunity."
With the endless opportunities and lifelong skills it has to offer, Eikmeier would recommend 4-H to anyone. 
"A lot of times people think of 4-H as being very farm and agricultural centered. And while there are definitely events that bring out that element, there's so much more to 4-H than just that," Eikmeier said. "There's something for everybody really."
Leave a Comment
Donate to Chieftain Times
Your donation will support the student journalists of Yutan High School. Your contribution will help cover our annual website hosting costs, as well as allow us to purchase equipment and produce more in-print editions.
About the Contributor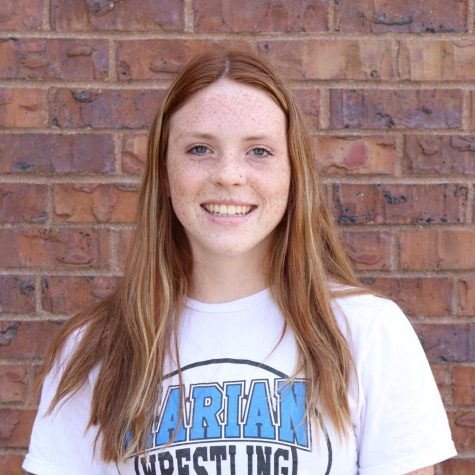 Alexis Pehrson, Sophomore writer
Alexis Pehrson is a sophomore in her second year of journalism.  She enjoys writing stories.  Outside journalism, Alexis is involved in wrestling.