Students end days, weeks differently
New schedule includes Access Period, full-day Fridays
While this school year started like any other year, the students at Yutan High School are ending their days—and weeks—a little differently. 
Two new changes were introduced into the school this year: a later dismissal on Fridays and a new Access Period.
Last school year, the school had an early dismissal every Friday, but now the dismissal on Friday is at the normal time: 3:32. 
High school principal Brandy Thompson said the reason for the change is based on the availability of all staff to go to meetings concerning the whole school district. Last year, it was difficult for the elementary and high school staff members to have meetings together because of the limited time to meet after school.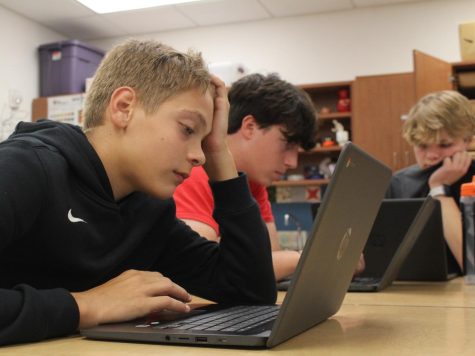 "Our school improvement process is changing, where we need to have district-wide professional development," Thompson said, "so when we now have meetings, we need to be able to meet with the elementary."
Changing the Friday schedule also helps the staff who are coaching and driving buses to not miss out on important staff meetings, Thompson said, since this change allows for whole staff in-service days instead of brief meeting times. 
The Yutan students have mixed feelings about this change.  One positive point of the change is having more full days off.
"I think some of the benefits are more days off during the school year. Whereas when we had two o'clock Fridays, we didn't have as many days off because we were losing that extra hour and a half," said senior Kaitlyn Bisaillon. 
At the same time, the staff have heard some students point out the downsides of the change. 
"[The students] wanted to have that Friday schedule to go home, get off early, or have a chance to do something. Some of the older kids have jobs that they used that Friday time to go to work earlier," said science teacher Brian Sass.
While the Friday schedule change occurs once a week, the other schedule change affects students every day: Access Period.
Unlike the Friday schedule change, this change was motivated by both student and staff needs, as the Access Period allows students to get help from teachers without disrupting the teachers' lesson time.
"The reasons for changing the AP schedule was to provide teachers time to access kids that are struggling, to provide students access time to get to those teachers…and to allow for meetings to happen that don't steal from instructional time," said Thompson. 
Thompson had to add 25 minutes into the schedule for Access Period while still dismissing early enough for sports practices. She did this by taking one minute from each passing period, taking three minutes from each class period, and then adding two minutes to the schedule at the end of the day.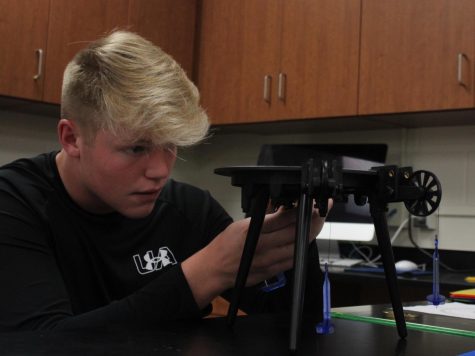 Many teachers have found this added time to be very helpful in reaching out to students. 
"It gives them a good space to actually use the time to meet with teachers and finish projects without having to go home," said Sass. 
Sass believes that most of his students work very productively with the Access Period, but some students think that there isn't enough time to get their homework done. 
"So 20 minutes at the end of the day, to me, is not enough time to get out all my stuff, get organized, or go take a test if I needed to take a test," said Bisaillon, who thinks that the students should have a longer time during the school day to finish homework. 
While these changes are in place this year, they may not be permanent. 
"We just don't know because we'll just keep evaluating it, looking at it over and over again to make sure that it's doing what we need it to do or want it to do," said Thompson.
Even if they may look different in the future, Thompson is hopeful that these changes will stick around for the long run.
"I hope that these changes will be in place, whether they look the way it looks right now," said Thompson.
Leave a Comment
Donate to Chieftain Times
Your donation will support the student journalists of Yutan High School. Your contribution will help cover our annual website hosting costs, as well as allow us to purchase equipment and produce more in-print editions.
About the Contributors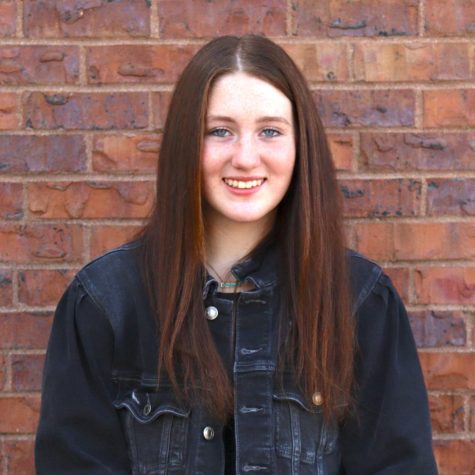 Loganne Barta, Sophomore writer
Loganne Barta is a sophomore and in her second year of journalism.  She enjoys writing news and sports stories.  Outside journalism, Loganne is involved...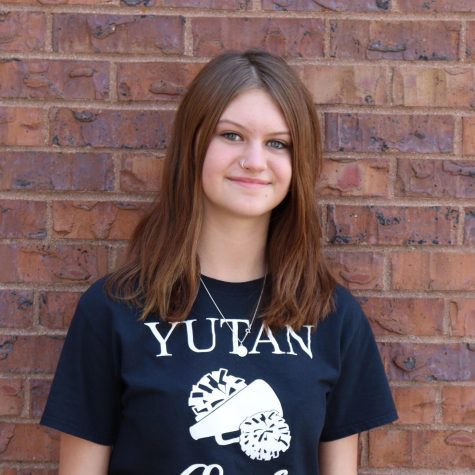 Libby Winn, Sophomore writer
Libby is a sophomore and in her second year of journalism. She enjoys writing and editing. Outside journalism, Libby is involved in cheerleading.