Cheer team strengthens bonds
Despite large team, cheerleaders build lasting friendships
Relationships can make or break a team, which is why the Yutan High School cheer team works to build a strong bond between its members.
The cheerleaders agree that these strong bonds are one of the biggest benefits of being a part of the team.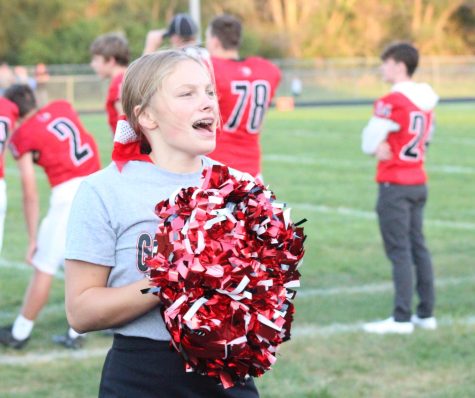 "There's definitely the bonding with the other girls. It's given me an opportunity to make friends," cheer captain Mia Dyer said.  "When I joined cheerleading, it just really broadened my horizons to friendships." 
The girls all have friendships with each other, but these friendships don't happen by accident. They intentionally spend time together inside and outside of practice to help make these bonds stronger. Sophomore Bella Tederman said that one bonding experience the cheer team had was going to Subway after practice.
"My favorite part about cheer is definitely the community. We all have a lot of fun together and we're all just very close," Tederman said. "Most of us grew up together, so it's overall a really good community. 
Although all the girls are close, they are all very different in their interests and experiences.
"I really like the diversity of our group…we have volleyball players, we have softball players, we have people brand new to the school, coming in. We just have a diverse group of ladies, and I like the fact that we can all come together as a team and find that common ground," cheer coach Shawna Gunter said.
The community plays a big part in the team, but so do all the people individually, including the coach. Gunter is a major reason the cheer team feels so close, as she encourages this bonding through her own behavior.
"I felt welcomed by the coach," said Tederman, who wasn't in cheer her freshman year but decided to take it on this year. 
Gunter is in her third year of coaching cheer, so some members of the team have had her as a coach for the past three years, while others have had her this year only. She still gives them all the same impression.
"Shawna is an amazing coach, and she decided to stick around even though her life got busier to take care of because it just meant a lot to her," Tederman said. "And that, I think, really says a lot about the atmosphere in the cheer team."
The atmosphere of the team has changed some due to the ten new cheerleaders this year, but the team still works to uphold its good atmosphere.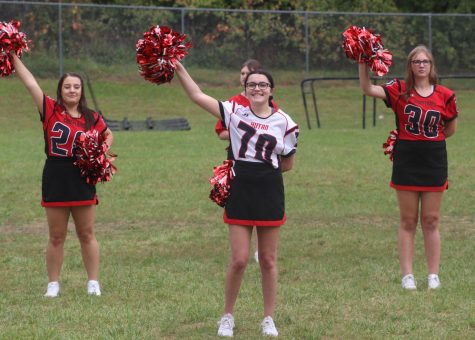 "It's really fun to see the newbies…it's fun to see them all energized and happy," Dyer said.
With so many new cheerleaders, a benefit is that they are able to cheer at more sporting events.
"Everyone kind of gets a chance to cheer at the things that they want to," Gunter said. 
With a large team, however, there are more schedules to work around. Most of the girls on the team are involved in different activities, which can change original times for practices and meetings. 
Gunter said it's a challenge to "try not to stretch ourselves too thin and adjusting practices to go around other sports and activities." 
Despite the challenges, this year's cheer team is excited for what the upcoming season will bring.
"When we started to dance, everyone got super excited for it," Gunter said, "and I like to see that passion with them." 
Leave a Comment
Donate to Chieftain Times
Your donation will support the student journalists of Yutan High School. Your contribution will help cover our annual website hosting costs, as well as allow us to purchase equipment and produce more in-print editions.
About the Contributors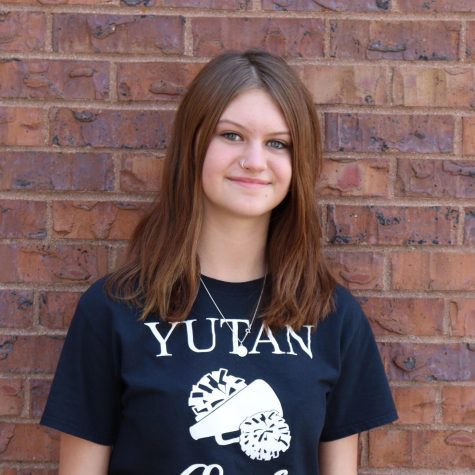 Libby Winn, Sophomore writer
Libby is a sophomore and in her second year of journalism. She enjoys writing and editing. Outside journalism, Libby is involved in cheerleading.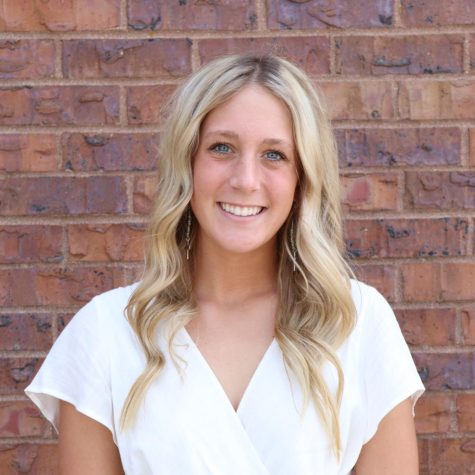 Laycee Josoff, Senior writer
Laycee Josoff is a senior and in her fourth year of journalism.  She enjoys photography, sports feature writing, broadcasting and yearbook.  Outside...