Krajicek's dance dream comes true
Yutan eighth-grader dances for pop star Jojo Siwa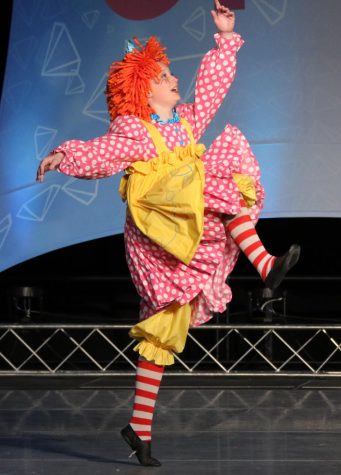 Being able to dance in Hollywood with a pop-star is a dream for most young performers. Eighth-grader Kylie Krajicek had this dream come true this past summer. 
Krajicek had the opportunity to be filmed for a TV show in Los Angeles alongside her dance teammates and pop star Jojo Siwa. 
"We were filmed for a TV show for this thing called Siwa Dance Pop Revolution," Krajicek said. 
The show premieres in November, and the directors within the show needed dancers to perform and compete against each other to make the show come to life, Krajicek said. There was a personal connection between Krajicek's dance teacher at Rennae's School of Dance & Acrobatics and the director of the film, which led her and her teammates to this opportunity. 
"The competition director, his name is Drew, he was taught by my dance teacher," Krajicek said. 
To prepare for this opportunity, the dancers rehearsed months before. Kylie's mom, Amy Krajicek, was there through the whole process. She said the performing dancers took their routines from the year before and re-blocked them to fit the criteria for the show. They performed routines for their studio recital, and then the next week the dancers were performing the adjusted ones for the film. 
The dancers filmed the show within the Leap National Dance Competition, which is a competition for young dancers that travels around the United States.
"So it was basically like a regular competition, but whenever a team would perform, it would take about an hour for them to get all of their props up, and then they had to do their dance twice, once for the actual competition and once for the TV filming," Kylie said.
The filming process took a large amount of time, and while each team was performing, the other teams would be in the audience watching. Some teams might also be changing and getting ready for their next routines as well. Each team had several dances that they competed and performed.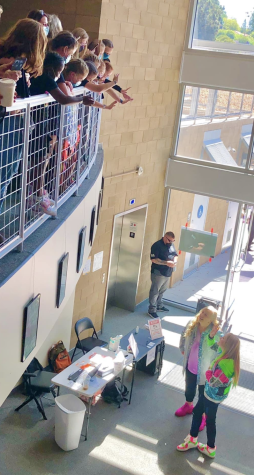 "[Kylie] did three small groups, a duo and a trio, and I want to say there were about nine studios there," Amy said. 
Just like any other competition, they were going up against studios from all different places and with all different styles. This competition just happened to be filmed for a TV show with Jojo Siwa. 
Kylie got many experiences that most young dancers don't get to have.  One of her favorite parts from this filming opportunity was the award ceremony and getting to talk to Jojo and her family. 
"There was one time where there was a balcony, and Jojo, her girlfriend, her dad and her mom were all standing below us, and all of us were lined up across the rail, and then she was asking us where we were from, and she is from Nebraska too, so that was pretty fun," Kylie said.
Even though the competition is over, Kylie is still continuing her dancing. While she performs all styles of dance, her favorite is ballet, and she says this is because she is more of a technical dancer. 
"My mom said she always saw me dancing around the house", Krajicek said. 
Krajicek is continuing her dancing career back at home and has always had a passion and dream to dance. This experience just encouraged her love for the art.
View Comments (1)
Donate to Chieftain Times
Your donation will support the student journalists of Yutan High School. Your contribution will help cover our annual website hosting costs, as well as allow us to purchase equipment and produce more in-print editions.
About the Contributor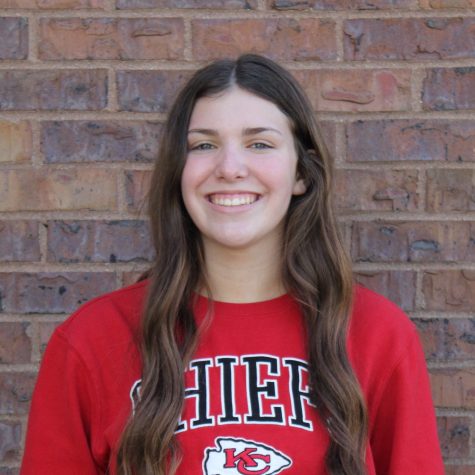 Alexa Schneider
Alexa Schneider is a junior and in her first year of journalism.  She enjoys writing feature stories and editorials about what is going on in our world...