Staff members battle cancer
Receiving the diagnosis of cancer is a traumatic experience, not only for the patient but also for those who surround them. This year, Yutan Public Schools feels these experiences with several staff members battling cancer.
Among them is third-grade teacher Alyssa Pascarelli, who was diagnosed with Diffuse Large B Cell Non-Hodgkins Lymphoma in June of 2021. Pascarelli had a strong reaction after receiving this news.
"I was shocked and didn't fully understand what I would be facing," Pascarelli said. "I was devastated when I found out my cancer was aggressive and would require an aggressive chemotherapy."
The journey to recovery began with a long road ahead.
"I have had many scans, procedures and tests. I did four rounds of RCHOP chemotherapy and am currently halfway through 15 radiation treatments."
During this rough time in Pascarelli's life, she's had a lot of support from both of her parents and her boyfriend, Andrew.
"My mom came to all of my oncologist appointments and took notes, and Andrew took care of me after my procedures and each chemo treatment," Pascarelli said. "They are the ones who have been there every day and really experienced what it takes to go through cancer treatments."
The Yutan Community also wanted to show their support by putting on a benefit in September to raise money to help cover the costs of her treatments. Coworkers, friends and family showed up to help out and make sure that Pascarelli was ready for the tough journey ahead.
Pascarelli recently received news that all the treatments are working.
"I found out my lymphoma is in complete remission," Pascarelli said, "which means my scans showed I no longer have any lymphoma."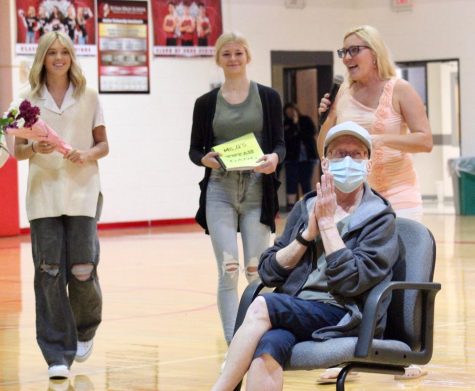 Along with Pascarelli, substitute teacher Christi Grabowski is battling Occult Cancer. When Grabowski received her diagnosis, she was very surprised and shocked because nobody in her family has ever had cancer.
"I first thought something was wrong when I had a lymph node that was enlarged. I went to the doctor for that and he said it's probably an infection," Grabowski said. "So I tried antibiotics and they didn't do anything. I went and had a biopsy done, and that's when they found cancer."
Similar to Pascarelli, Grabowski had a treatment plan that included chemotherapy and radiation.
"My treatment has three different parts. The first was chemo and I had eight sessions of that. Now I'm going to be having surgery, and after surgery, I'll do radiation," Grabowski said.
Grabowski's friends and family have played a big role in supporting her during this difficult time. The students and staff at Yutan wanted to support her as well by having an assembly in September, where students and staff presented an appreciation video, encouraging notes and flowers.
"The assembly that you guys did here at Yutan was fabulous," Grabowski said. "It was something I never expected, but it shows that Yutan is a caring place, it really is."
Grabowski finds the positives in what she's going through to remind others how important the little things truly are.
"Take care of yourselves," Grabowski said. "It's kind of a bother to go and get little things checked out, but it's the little things that make a big difference."
Leave a Comment
Donate to Chieftain Times
Your donation will support the student journalists of Yutan High School. Your contribution will help cover our annual website hosting costs, as well as allow us to purchase equipment and produce more in-print editions.
About the Contributors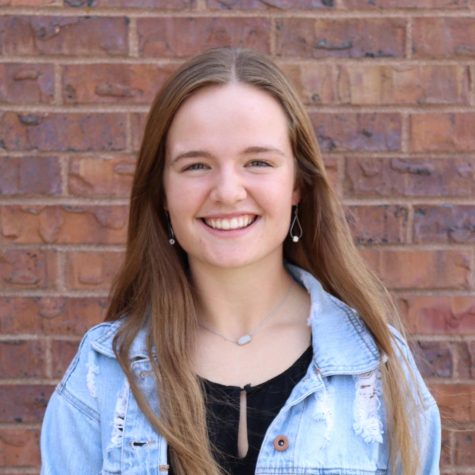 Maycee Hays, Junior writer
Maycee Hays is a junior and in her third year of journalism.  She enjoys taking pictures at school events and writing future stories.  Outside journalism,...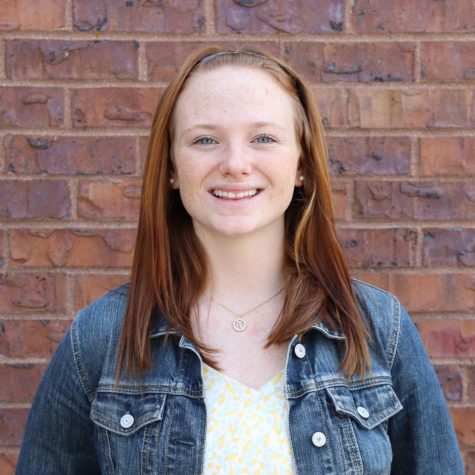 Ellie Lloyd, Junior writer
Ellie is a junior and in her second year of journalism.  She enjoys hanging out with family and friends and reading.  Outside journalism, Ellie is involved...