Seniors emphasize benefits of weightlifting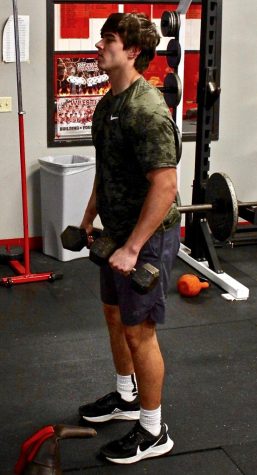 Every high school athlete has heard their coaches say that they should all lift weights to improve in their sport, but they can also hear it from their senior sports leaders.
Senior Josh Jessen says that weightlifting gives him a mental edge in sports.
"It's made me kind of a tougher person mentally," Jessen said. "In a wrestling match, if you know you're stronger than that guy, it's almost like a mental advantage."
Other than the mental advantage over opponents, there is the obvious advantage athletes can get from weightlifting: the physical advantage. 
"I can jump higher," senior Heidi Krajicek said. "I used to not be able to get over the net, and now I have blocked balls in volleyball." 
Jessen also has had a physical gain from weightlifting. 
"I've definitely seen [that my] lifting has changed my performance in games, tournaments," Jessen said. "It just makes things easier."
Apart from their personal improvement, Krajicek and Jessen have also seen their teammates improve due to weightlifting. 
"Over the years I've definitely seen some of my buddies gain more confidence in themselves," Jessen said.
Krajicek also noticed improvement from the sophomore girls in volleyball.
"From their freshman year to their sophomore year this last past summer, things have just improved by so much for them," Heidi said.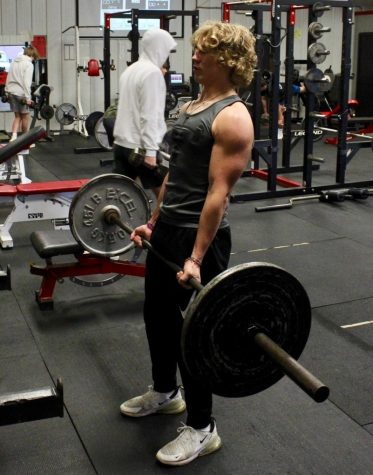 The seniors say that weightlifting has many benefits for people beyond sports, improving work ethic and helping people realize new things about their personality. 
"Weightlifting has definitely helped with that work ethic," Jessen said, "just in jobs over the summer." 
Krajicek also discovered that she is very similar to someone she knows. 
"I've noticed I'm a lot like my dad," Krajicek said. "I will push people to do more weight than they think that they can do, that they obviously can do."
With all these benefits, the seniors think that it is important that underclassmen go to the weight room.
"It's very important to get into the weight room," Krajicek said. "It'll develop them and help get them stronger and help them grow."
Leave a Comment
Donate to Chieftain Times
Your donation will support the student journalists of Yutan High School. Your contribution will help cover our annual website hosting costs, as well as allow us to purchase equipment and produce more in-print editions.
About the Contributor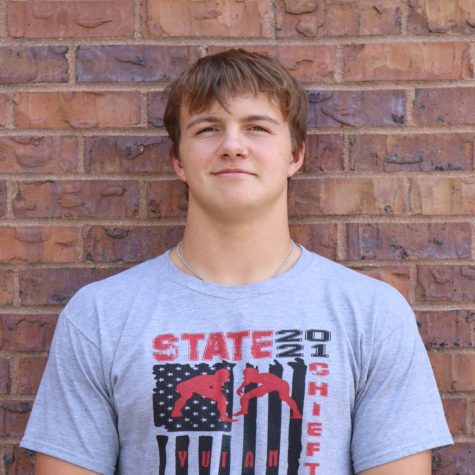 Derek Wacker, Junior writer
Derek is a junior and in his second year of journalism.  He enjoys taking photos and writing sports stories.  Outside journalism, Derek is involved in...