Cross country coach, cross country trip
Carrillo makes trip across western United States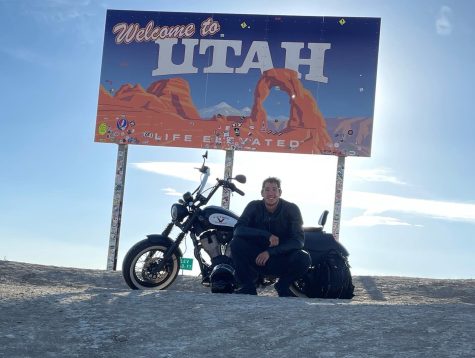 For many teachers, summer break allows them a time to rest or plan for the next school year. For math teacher Joel Carrillo, however, summer gave him the opportunity for an adventure: traveling across the country on his motorcycle. 
Carrillo decided to travel by motorcycle to California, where he could experience diverse cultures and languages. 
"[I wanted to] create some kind of adventure for my life," Carrillo said. "I had a motorcycle, and I wanted to go visit a bunch of cool stuff. That's just what inspired me."
Carrillo's original plan, before COVID, was to travel to Japan. He wanted to see if he could learn a new language in a new environment. 
"I want to go to a country and just try to survive there for a while," Carrillo said.
 After the effects of COVID, Carrillo realized that his best option was to travel somewhere in the United States, where he could still experience many different cultures and languages. 
Carrillo decided to travel to San Diego, Calif., where he had a couple of friends that he could stay with. At the beginning of the trip, he made small stops in Ogallala, Neb., and Kearney, Neb.
"
It was a weird feeling every moment of the way. I was leaving everything up to chance."
— Joel Carrillo
 "It was a weird feeling every moment of the way. I was leaving everything up to chance," said Carrillo, who noted that the very beginning of his trip was the hardest because of the feeling of leaving everything behind. 
On his four-day stop in Avon, Colo., Carrillo got to experience the high mountain elevations of about eight thousand feet. He then went to a concert for the reggae band the Wailers, where he met some tennis coaches from Spain along the way. 
"The group I had met was mainly from Spain and were fans of reggae, so we bought a few tickets online and went down to Vail from Avon," Carrillo said.
After leaving Avon, Carrillo set out to Moab, Utah. In Moab, he got to view massive red rock formations at Arches National Park. This stay turned out to be way longer than expected, though. 
As Carrillo restarted his journey to see the redwood trees in California, he was stopped only a few miles outside town. 
"The motorcycle broke down," said Carrillo. "I had to run six miles back into town in a desert." 
As Carrillo looked for help to fix his motorcycle, he came across a woman who was in a rough situation, both physically and mentally. Carrillo ended up having to call for outside help, which made him realize that his situation was nothing compared to someone else's.
"
Even as low as I can get, I can always still help somebody."
— Joel Carrillo
 "Even as low as I can get, I can always still help somebody," said Carrillo.
 Carrillo then refocused on getting his motorcycle fixed. After figuring out that it would take months to fix his motorcycle, he shipped his bike back to Omaha but decided to not give up and continue on with his journey. 
After renting a car for two days to travel around Moab, Carrillo bought a plane ticket to fly from Moab to San Diego. Carrillo said that the plane flight was a relief because he finally knew he had everything figured out. 
"That is when I booked a plane and unstuck myself," said Carrillo. "Once I arrived in San Diego, I knew everything was going to be okay, and I just felt like I was at home with my friend."
Reflecting on his trip, Carrillo said that he learned a lot, especially about helping those in need. 
"No matter how bad my situation was, situations could always be worse," said Carrillo. 
While Carrillo said that he would not be using his own motorcycle for any other trips because of the cost, this will not be his last time out on the road. 
"If I can, I will rent a motorcycle," Carrillo said. "The goal will be to drive down the entire West Coast."
Leave a Comment
Donate to Chieftain Times
Your donation will support the student journalists of Yutan High School. Your contribution will help cover our annual website hosting costs, as well as allow us to purchase equipment and produce more in-print editions.
About the Contributor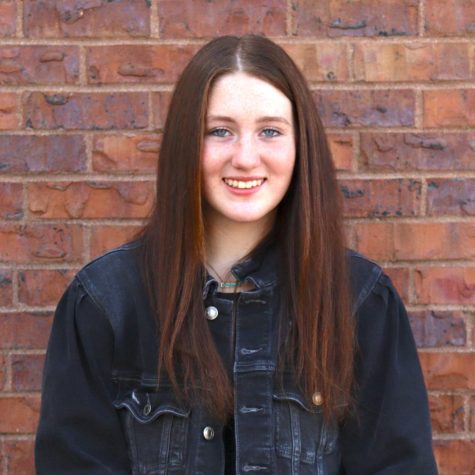 Loganne Barta, Sophomore writer
Loganne Barta is a sophomore and in her second year of journalism.  She enjoys writing news and sports stories.  Outside journalism, Loganne is involved...