Internship gives Kube hands-on experience
During and after high school, students have to consider their future careers. Whether they choose college, trade school or a job, they need experiences to guide them. Senior Gavin Kube is finding that experience through his internship with Fremont Electric.
"Jobs nowadays you need two things. You need a degree, and above that you need experience, and you can't really get experience when you're getting a degree because you're basically in college full time, so you get your experience through high school," Kube said.
Kube enjoys his internship due to the hands-on experience and could see this as a future career long term.
"I like working with my hands, and I can see an electrician will let me kind of travel around a little bit, like I won't be doing the same job every day," Kube said. "I don't want to go to a nine to five job where I go to the same office every day…and just do the same reports and stuff. I like to be able to move around and solve problems elsewhere instead of just at the same desk."
On top of seeing it as something he would enjoy, Kube sees high potential in this career path.
"Not a lot of people want to do it, and there's a high demand for it," Kube said. "So I see it as a great opportunity for me to make some good money while doing a job that I won't hate."
While he is just getting started, Kube is looking forward to the opportunities that the internship program has given him. 
"Right now I'm just doing basically inventory and recycling the wires because inflation on wires is crazy," Kube said. "I really do like the job so far, even though I really haven't moved too much… I get to go build a Runza up in Elkhorn, so that's pretty cool."
Not only does Kube get to do hands-on work, but he also appreciates that the internship program helps students get a feel for what they want to do after high school.
"When you go to get a degree, the college expects you to make a decision on where you want to go even though you haven't done that job at all," Kube said. "So the internship allows you to get that experience and see if you actually like it or not."
Overall, Kube feels the internship program provides a great advantage to Yutan students to help them get ahead in the workplace and in life.
"You get to test the ground, rather than just go into a job thinking you would like it and end up hating it and then being lost in the long run when you don't know what you want to do," Kube said. "I highly recommend it to other students."
Leave a Comment
Donate to Chieftain Times
Your donation will support the student journalists of Yutan High School. Your contribution will help cover our annual website hosting costs, as well as allow us to purchase equipment and produce more in-print editions.
About the Writer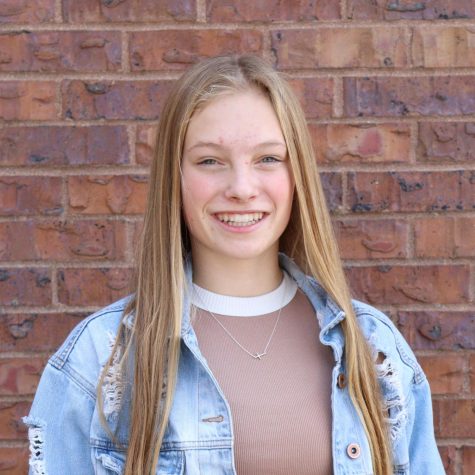 Bella Tederman, Junior writer
Bella Tederman is a junior and in her third year of journalism.  She enjoys writing stories and taking pictures. Outside journalism, Bella is involved...