Friendscation creates lifelong memories
Not all people get the privilege of adventuring through the United States with their best friends, but for several students at Yutan High School, this is just what happened.
One student who had a friend tag along was junior Ellie Lloyd, who brought senior Drake Trent on her family vacation. 
"Drake and I drove down to Sarasota, Fla. with my mom, dad and sister to visit my family that moved down there," Lloyd said.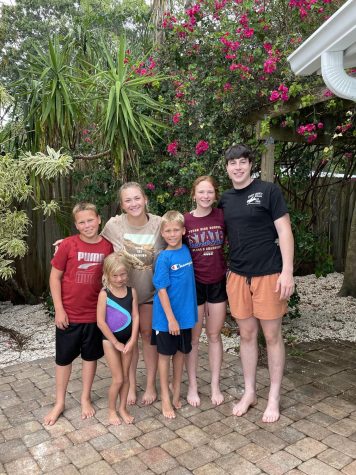 Driving 21 hours to Florida created a lot of memories, but Lloyd's favorite was seeing her nieces and nephews, along with her half-sister and brother-in-law.
"It was just fun to reunite with my family and have my best friend there with me," Lloyd said.
While Lloyd had fun reuniting with her family, Trent remembered some different details of trip.
"The weirdest part of the entire vacation was probably the cockroaches in the bathtub," Trent said. "We had to take our flip-flops and smash them all."
Cockroaches weren't the weirdest creatures students interacted with on their vacations this summer. Senior Ella Watts found monkeys in the wild while she visited the Dominican Republic with her family and senior Jett Arensberg.
"We played with monkeys while we were in the rainforest," Watts said. "They were wild and would just climb up on us."
They also got to swim with wild sharks and stingrays at a private beach they visited.
"It was something I had never done, so it was a really cool experience to do something that Nebraska doesn't bring you," Arensberg said.
Some students' encounters with animals were less successful.
Senior Shaylynn Campbell and junior Maycee Hays went swimming with jellyfish while visiting Daytona, Fla., with the Campbell family.
"Everyone was getting stung when we were swimming one night except for Maycee and me," Campbell said. "Then the next day when we were kayaking we could see them swimming all around us."
Many students brought a friend on their family vacation, but seniors Zach Krajicek, Will Peterson and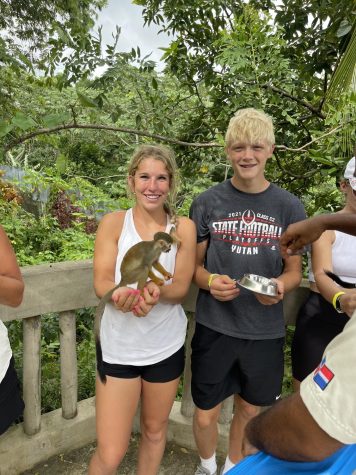 Grayson Cogdill decided to go with each other alone to Waukesha, Wis.
"We started to drive up by ourselves at like 8:30 Thursday night to Iowa City to stay at the Super Seven Motel. We got there at like midnight and slept for four hours," Cogdill said. "Then we got up and drove to Waukesha and stood in line for around five hours for the Trump Rally."
Having friends come together for a vacation can make for an eventful time.
"Sometimes bringing your friends isn't always better, like on the way there I wanted to throw Zach out of the car," Cogdill said. "But, I had the freedom to act differently with my friends and was more comfortable with their attitudes than if I went with my family."
Even after the hiccups, all of these students had very adventurous and memory-making vacations with their friends. 
"The experience was very spontaneous and I think that made it all the more better," Krajicek said. "We plan on doing it again to have more great experiences by ourselves."
Leave a Comment
Donate to Chieftain Times
Your donation will support the student journalists of Yutan High School. Your contribution will help cover our annual website hosting costs, as well as allow us to purchase equipment and produce more in-print editions.
About the Contributor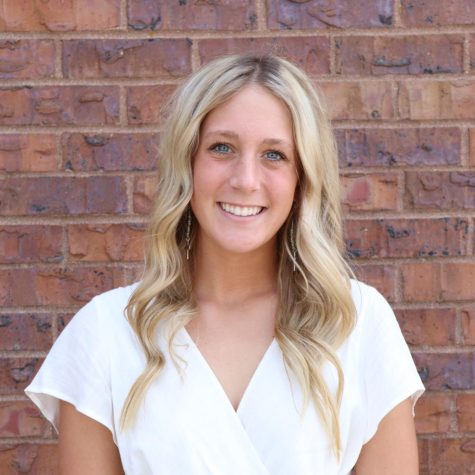 Laycee Josoff, Senior writer
Laycee Josoff is a senior and in her fourth year of journalism.  She enjoys photography, sports feature writing, broadcasting and yearbook.  Outside...