Seniors commit to playing sports in college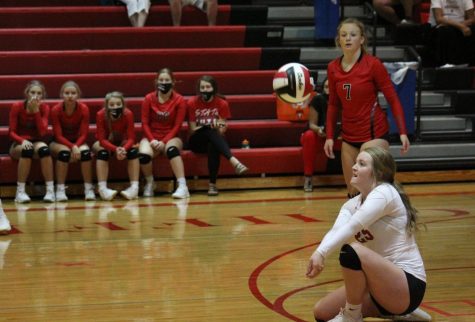 Committing to play a sport in college can completely change a person's plans for the next four years of their lives and even for years after graduating college. 
Senior Mya Hays said, "I know volleyball will help me be a better person years to come and I will still be academically driven."
Hays played select softball until she was 14, when she decided to try volleyball for a change.
"When I found volleyball, I instantly knew I would enjoy it more," Hays said. 
Hays never thought about furthering her volleyball career until she started talking to coaches and "realized her potential."
Hays committed to Doane University after visiting the campus and seeing a glimpse of her high school coach, Jodi Beirman, in her new coach, Jenna Jones.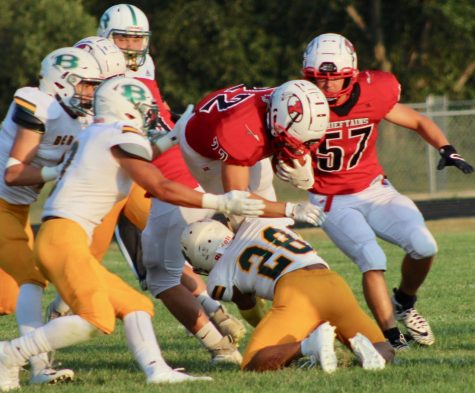 Senior Caden Egr also looked into Doane as a potential school to further his football and academic career. "After going on a visit, it didn't feel like the right fit for me," Egr said.
Egr looked at three other schools, receiving offers from all three, before making his final decision. 
 Egr committed to Hastings College after the football coach made a house visit to revise his offer. 
"It's always been a dream of mine to play college football, especially if I can pay less for college and play a sport I love," Egr said.
Egr's mother, aunt, and uncle all attended Hastings while playing a sport, and Egr hopes to get some of the same experiences as they did. 
"I felt like it was a great place where I could spend the next four years to further both my academic and football career."
Although these two seniors knew what they wanted to pursue, senor Brady Timm had a more difficult time choosing.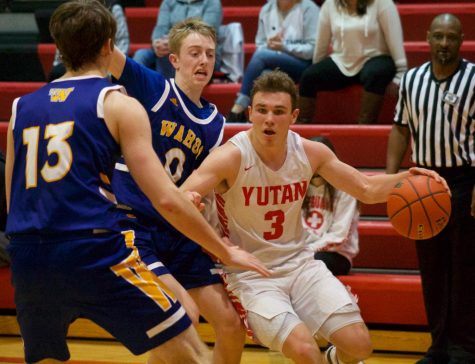 Colleges aren't only looking at Timm to play basketball; some are interested in his ability to throw a football. 
"I didn't know I was going to be any good at football or be able to play at the next level," Timm said. "With the amount of success our team and I had this fall, and the amount of fun I had playing football, receiving that first text from a coach opened my mind to playing a sport I grew to love."
Although Timm found a new love for football, he always dreamed of going on to play college basketball. 
Timm looked into playing basketball at Doane, where both his parents attended. His father played basketball while his mother was on the dance team.
Timm committed to Doane to play basketball but said,  "I love both sports and will miss both of them when I'm done playing."
Leave a Comment
Donate to Chieftain Times
Your donation will support the student journalists of Yutan High School. Your contribution will help cover our annual website hosting costs, as well as allow us to purchase equipment and produce more in-print editions.