Carrillo uses life experiences in classroom
New math teacher Joel Carrillo grew up in a small town in Nebraska and stayed with the small town throughout his job experiences.
Carrillo attended Schuyler Central High School and the University of Nebraska-Lincoln for college.   He was influenced to become a teacher because he liked being able to teach people while he was in high school.  While in high school, Carrillo tutored for Advanced Chemistry, Physics and Calculus.  
"I like taking what the teacher said and being able to break it down," Carrillo said.  
Carrillo taught at Schuyler Central High School before coming to Yutan but was ready to walk out of the classroom. 
"I was going to leave teaching," Carrillo said.  
Then he received a call from someone who knew the principal, Brandy Thompson, and that person passed his name along.
"I was like, you know, sure, why not give it another go, see what happens," Carillo said.
Carrillo said the energy is different at Yutan.
"I guess people have a much larger understanding of the bigger picture here," Carrillo said.
Carrillo teaches Pre-Algebra, Algebra ll, Advanced Math, Pre-Calculus and Calculus at Yutan.
Carrillo said he uses everyday life experiences in his classroom.
"You know, numbers are numbers until you put a story behind them. Then they become a story with numbers in them," Carrillo said.
Senior Paul Kirchmann, who is taking Calculus, said Carrillo helps him learn what he would need to know and what he doesn't need to know for his profession (engineering) when he gets older.
Outside the classroom, Carrillo is impacting students as a  volunteer assistant coach for the cross country team.  Carrillo said the cross country team "wasn't doing so hot," but he saw their willingness to become better.
"We've got the mental mindset already, so now we just need the physical ability," Carrillo said.  "So it's been a lot of fun watching them grow."
Senior Carter Tichota says Carrillo helps the team at practices and meets.  
"He'll have his phone out and keep track of how fast we're running each mile and make sure that we don't get slower over time," Tichota said.  "He makes sure we keep speeding up like we would in a meet so that in a meet we won't slow down."
Leave a Comment
Donate to Chieftain Times
Your donation will support the student journalists of Yutan High School. Your contribution will help cover our annual website hosting costs, as well as allow us to purchase equipment and produce more in-print editions.
About the Writer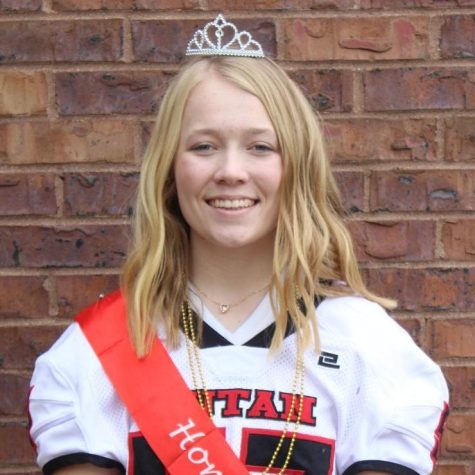 Heidi Krajicek
Heidi Krajicek is a senior and in her fourth year of journalism.  She enjoys writing sports stories and taking pictures.  Outside journalism, Heidi is...