From big cities to small towns
New students adjust to small school life
Switching from a Class A school with more than 400 students per class to an entire building with no more than 220 students. This is an experience faced by many new students in the Yutan hallways this year. 
"
It's like one big family."
— Alexis Polak
Junior Alexis Polak, who transferred this year from Gretna, said one major difference at Yutan is "it's like one big family."
With the majority of new students, like Polak, coming from bigger schools, new students get to experience what a small town feels like. 
"Everyone knows each other and are all friends for the most part," Polak said. 
Knowing everyone is nearly impossible at a bigger school, but at a small school, students get to know each other and get involved in each other's lives.
Junior Shaylynn Campbell, who transferred from Gretna last school year, said, "I could be walking down the hallway (in Gretna), and not know three-fourths of the people in the hallway. Here you say hi to half the people in the hallway." 
Being involved in multiple activities at big schools can be difficult to do, but at a smaller school, students get to be more involved in student life. 
Campbell said, "Right now I'm involved in softball, basketball, cheer, NHS, journalism, and student council…while in Gretna you pick your sport and you get good at it."
Getting involved in student life in a small town helps students make friends and feel a part of something.
"
Football has help[ed] me because I know that people on the team have my back and that they will help me if I need help."
— Christian Perry
"Football has help[ed] me because I know that people on the team have my back and that they will help me if I need help," said senior Christian Perry, who moved to Yutan from California last year. 
Not only does being in a small town allow students to participate in multiple activities, it gives them the chance to support other activities that they aren't participating in. 
"Sports at Yutan are a lot different than sports at Gretna. People would go to games, but no one was really into it," said Campbell. "Here, for example, the outfield (at softball games) is lined with people and it's so cool to see that."
Polak agrees that it's nice seeing "everyone supporting all sports not just the main ones."
Along with a new sports environment, some new students feel like, academically, Yutan allows for more individualized contact.
"There are smaller class sizes here. At Gretna, you were just a number in the classroom," Campbell said.  "While here, I feel like I can ask whatever question I needed to; it's more one-to-one."
Leave a Comment
Donate to Chieftain Times
Your donation will support the student journalists of Yutan High School. Your contribution will help cover our annual website hosting costs, as well as allow us to purchase equipment and produce more in-print editions.
About the Contributor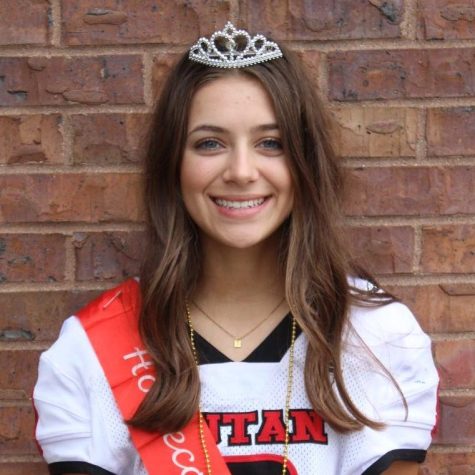 Kendyl Egr
Kendyl Egr is a senior and in her third year of journalism.  She enjoys taking pictures and creating digital journalism projects.  Outside journalism,...