New A.D. sees bright future for Yutan
Many new faces have appeared in the town of Yutan, but one that stands above the crowd—literally—is that of the new activities director Josh Lynch.
With his towering height of 6'8", it comes as no surprise that Lynch was a member of his high school basketball team in Elkhorn. Lynch even played basketball at University of Nebraska at Omaha, majoring in business, but he didn't quite know where he would go from there.
"I did [want to make a career out of basketball] until injuries…even going to college you realize how much of a job it is, it turns into this structured schedule…and then you realize that there's a whole nother step to being a professional athlete," Lynch said.
With all of this in his head, Lynch decided to try another career route and picked up coaching while he was in college and found his new niche.
"
That's when I kind of found that passion for helping young people. "
— Josh Lynch
Lynch explained that coaching "came natural" for him since he grew up in an education family with his dad being an administrator and his mom working in the activities department. It also meant a lot to see his impact on the players.
"You see the impact you make on the kids when they come back…you see the impact you've made on them," Lynch said.
Keeping that inspiration in mind, Lynch went back to different universities to earn his teaching certificate and eventually an administration degree. From there, he continued his passion by coaching and teaching at Boystown and Elkhorn South.
Many highlights came out of coaching and teaching at Boystown and Elkhorn South, and Lynch had much success as a basketball coach, such as a state boys basketball title. However, he was still looking "to take the next step" in his career as an activities director.
"Someone told me, they knew that I was interested in becoming an activity director, and heard about a position posted online," he said.
Lynch explained that he soon applied for the job at Yutan and said it was just "the right position."
"
There's a lot of room for growth and potential for everybody to kind of take the next step or try something different. So that's kind of what really sold me…the ability to go somewhere where potential is there and be able to grow myself."
— Josh Lynch
With that room to grow and change, Lynch plans to help the school by bringing new ideas to the table but also by keeping the same traditions and standards as before.
"People want to come here and I think that's the best part about it," Lynch said. "We're going to hopefully keep all those same values, traditions, standards that are in place now and keep them as we grow as a district."
Overall, Lynch believes Yutan has a bright future and wants to help the school reach its potential.
"As we grow and things like that, we (the administration) can help the district to reach its full potential in the future," Lynch said.
Leave a Comment
Donate to Chieftain Times
Your donation will support the student journalists of Yutan High School. Your contribution will help cover our annual website hosting costs, as well as allow us to purchase equipment and produce more in-print editions.
About the Writer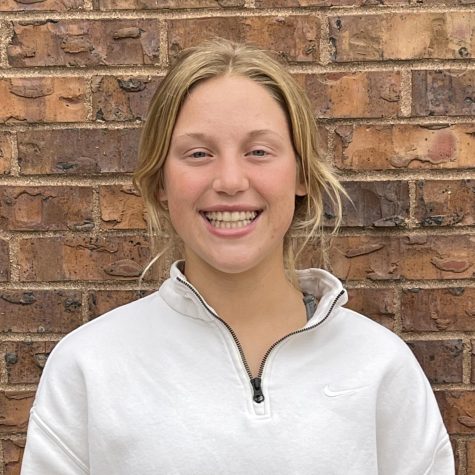 Haley Kube, Junior writer
Haley Kube is a junior and in her third year of journalism. She enjoys writing sports news, feature stories and making infographics.  Outside journalism,...